Welcome to M&K Transport!
We have been a full-service transportation company since 1977. We can ship anything anywhere in the United States, promptly and efficiently. Our equipment includes a wide variety of trucks and trailer and our drivers are experienced and reliable. We carry full cargo and liability insurance. Shipping is priced by commodity, size, weight and distance. We can provide a competitive rate quote within minutes.
We are a flat bed and vehicle carrier. Our shipping capabilities include but are not limited to: Autos, ambulances, buses, boats, motor homes, other vehicles, machinery, pipe, signs, steel fabrication, tanks, air conditioners, etc.
We look forward to hearing from you about your shipping needs.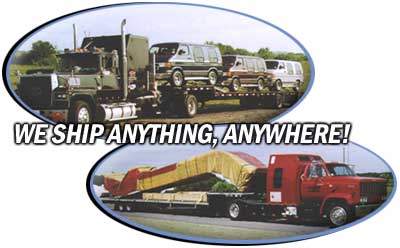 M&K Transport
PO Box 1776
Ocala, FL 33478
(352) 433-2171
(352) 433-2175
Fax: (352) 433-2176
Web Design By NetSource Technologies
Web Hosting By ExtremeHosting.net